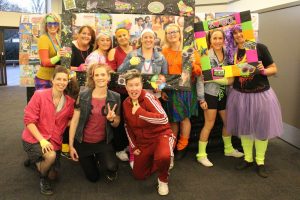 Our Parent Support Group (PSG) is invaluable in the fundraising and support of the school. We are fortunate to have a very active group of parents.
In recent years money raised as gone towards making improvements to our school playground, purchasing a new sound system, big screens and devices for classrooms as well as the running cost of Seesaw.
​
We welcome any parents/ caregivers who wish to come along to our meetings and/or join the group.
Check out our Facebook page to find out more.  www.facebook.com/stjosephtk/
Thank you to our wonderful parents, businesses and community for your continued support.
We couldn't do it without you!