The Traffic Light System has now gone. Masks are no longer strongly recommended in schools.
Read More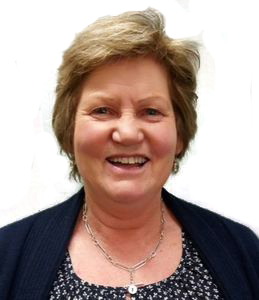 Hello and welcome. My name is Suzanne Downey and I'm proud to lead a team of dedicated teachers and support staff here at St Joseph's Catholic School in Te Kuiti. ​
If you're considering us as a school for your child, please drop by, email me at office@stjosephtk.school.nz or phone (07) 878 8190.
He Pepeha mo te Kura o Hato Hohepa e
Ko Mrs Downey te Tumuaki
Ko …………………………….. te kaiako e
Ko Motakiora te maunga
Ko Mangaokewa te awa
Ko Hato hohepa te kura
Ko nga tamariki o Hato Hohepa
mo nga iwi katoa e
Introducing the identity of St. Joseph's Catholic School
The Principal is Mrs Downey
My Teacher is ………………………..
Motakiora is our mountain
Mangaokewa is our river
St. Joseph's is our school
We are the children that come together
from all races and cultures.
Wednesday, March 22
Triathlon PP DAY

12:00 am

– 1:00 am
Thursday, March 23
Rugby Skills and Tackle Day

All Day
Monday, March 27
Immunisations Yr 7&8

11:15 am

– 11:45 am
Education ​
"For us, the essential purpose of education is to draw out each pupil's potential, gifts and creativity. The task of the Catholic School, it's teachers and trustees is that of shaping full human beings who will be able to get the most out of life and who will be able to give the most of life."